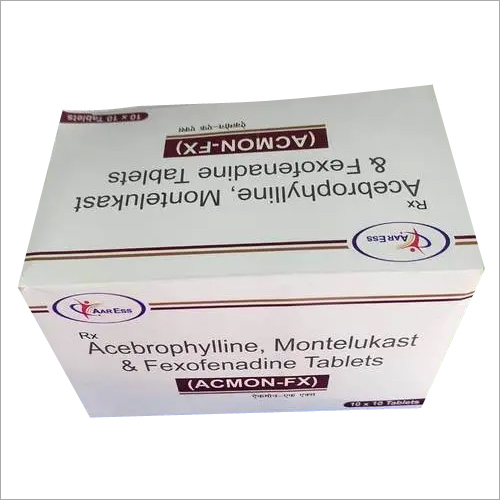 ACMON-FX
Product Description
ACMON-FX
Acebrophylline200mg SR;
Fexofenadine 120mg&
Montilukast 10mg
Tablets
Â
With Convenient One Tablet HS Dose
The GINA workshop report(www.ginasthma.com)
Â
vantial burden on individuals andfamilies as it is more often under-diagnosed and under-treated. (Rabe et al.2000; Adachi et al. 2002; Lai et al. 2003)
Â
vn as one of the leadingcause of morbidity and mortality in rural India (Smith 2000).
Â
vIndia, along with other developing nation, is facing athe well-documented epidemiological health transition and a double burden thatsees the arrival of non-communicable diseases with their shared risk factors on top ofthe persisting heavy load of infectious and communicable diseases (Yusuf et al.2001; Reddy 2003; Reddy 2004; Perel et al. 2006), a situation that has beendescribed as a race against time'(Leeder et al. 2004).
Â
WORLD ASTHMA DAY - FIRST TUESDAY OF MAY EVERY YEAR- 5-05-2020.
Contact Us
WZ 13E, LANE NO. 4, Vashisth Park, Pankha Road, New Delhi, Delhi, 110046, India
Phone :+918037405859